How to Get Free Advertising to Grow Your PBTM Business: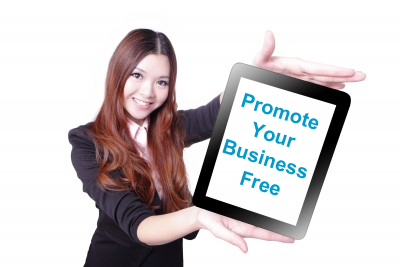 This post will help explain the benefits of being proactive when it comes to expanding your pay per call business, so if you're really serious about getting paid by the minute, this one's for you!
Directing traffic to your listing page is one of the most effective ways to grow your business, but only if you know how to do it. After all, the goal is to get people to notice your listing, then to click on it, and finally, to hit that 'Call Now' button to make the connection. Because there are literally thousands and thousands to choose from, knowing ways in which to separate your listing from the rest is key to ensuring your line stays ringing and in demand.

Location, Location, Location

It has been said that the three most important things to consider when opening a business is location, location, location, but why? Put simply, it's because visibility is everything. It doesn't matter how promising your business is, chances are it won't be successful if people don't know it exists. This is true for businesses with a physical location as well as digital ones.

Advertising methods range from tv commercials to radio ads, stationary or digital billboards, to social media, and much more. Large companies spend multi-millions of dollars on advertising every year not only to win new customers but to remind the existing ones that they're still in business. Thankfully, if you're a PaidByTheMinute advisor, you don't have to commit to that kind of financial investment.

Below you'll find a few tips that can be used to get free promotion and advertising that would make even the most established companies green with envy. All of these methods can be practiced for little to no money (no more than $20) and from both a computer or a smartphone.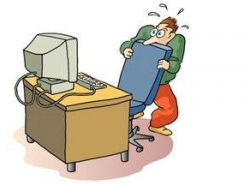 Ditch the Technophobia
This is a must! Although technology can be intimidating, it does serve a multitude of purposes. Because it provides access to an unlimited number of businesses and people, the potential for attracting new customers is undeniable. And the best part? You only have to establish yourself one time, which means that once you create a PaidByTheMinute account, you won't have to do it again. Further explained, just like any other social media platform you use, once you set up your account and establish your username, you're good to go! From that moment on, you have the ability to reach billions of people on your own, all without the need for staff, payroll or overhead, and there are useful sites like Social Jukebox (https://www.socialjukebox.com/) that can automate your posts for you. Just remember that technology is there to make your life easy, so let it do the work for you!

Self-promotion = Free Advertising
You don't always need to spend money in order to promote your business. Although not a new concept, blogging is an important one that still goes overlooked and if you already have one started, consider yourself ahead of the game. After all, the point of advertising is to build awareness to your business and blogging is a way to keep the traffic coming.
Websites like Blogger and Medium are great platforms to start with. Not only do they come with quality templates you can change at the click of the button, but they also come with in depth analytics, for free. Blog entries on these platforms rank well on search engines and usually faster than a personal website because these sites are more established and have been around for years. This works in your favor because of their ability to rank your blog post quickly. It's also one of the reasons why some maintain a blog while simultaneously running a personal website—it brings more attention to their brand.
If you're not sure where to begin, the good news is that many have paved the way for you and have provided endless examples that are only a search engine stop away. There're also countless videos online that can help put you at ease about blogging, so as mentioned before, let the technology do the work for you.

Put out Press Releases
Depending on the nature of your business, submitting a press release may be something to consider. A press release is an official statement issued to multiple media outlets sharing information to a mass audience on a particular matter. It improves visibility and has the potential to spread far and wide. Sites like PRlog.com and FreePrNews.com let you post a press release for free, but there are many more just as effective if you have the budget for one. Below is a list of 22 Free Press Release Outlets, (none of which are affiliated with PBTM):
Post Free Classified Ads
Another benefit of having a pay-per-call listing with PaidByTheMinute is that our platform is designed to receive national and international calls, which means you can run ads anywhere. This is where posting free classified ads comes in handy. Free classifieds allow you to post ads in cites not only in the US but around the world. Of course, just like anything else, some ways are more effective than others, and only you know how you want to promote your brand. We've listed a few free classifieds sites below that can help you get started in the right direction. Feel free to search for more as these are not the only ones:
FreeClassifieds.com
Classifiedads.com
Free ads time
ClassifiedsForFree.com

Business directories
Add your business to a professional directory. A business directory is a website or printed listing of information which records businesses within niche-based categories. Businesses can be organized by category, location, activity, or size. Examples include business, psychic, legal, adult directories and many more. Again, benefits to you range from targeting specific audiences to enhanced visibilty.

Social Media
It may seem obvious, but if your'e not leveraging the reach of social media, you're missing out on a huge network of free advertising and promotion. The importance of online engagement through social media can't be stressed enough when it comes to building your brand. It is the one thing that turns customers into repeat customers and has unlimited access to reaching millions more.
When you use PaidByTheMinute, every pay-per-call listing you publish comes with a 'share' button that automatically formats your listing, ready to be posted on an additional 84 platforms all in one click. The list is below:

Email
Facebook
Twitter
Pinterest
LinkedIn
Google +
Digg
StumbleUpon
Reddit
Tumblr
Adfty
Allvoices
Amazon Wishlist
Arto
AT&T
Baidu
Blinklist
Blip
Blogmarks
Blogger
BuddyMarks
Buffer
Care2
chiq
CiteULike
Corkboard
Dealspl.us
Delicious
Diigo
DZone
Edmodo
Embed.ly
Evernote
Fark
Fashiolista
Flipboard
folkd.com
FoodLve
Fresqui
FriendFeed
Funp
fwisp
Google
Bookmarks
Google Reader
Google Translate
Hatena
Instapaper
Jumptags
Kaboodle
linkaGoGo
LiveJournal
mail.ru
Meneame
Messenger
Mr Wong
moShare
MySpace
N4G
Netlog
Netvouz
Newsvine
NUjij
Odnoklassniki
Oknotizie
Pocket
Print
Raise Your Voice
Segnalo
Sina
Sonico
Startaid
Startlap
Stumpedia
TypePad
Viadeo
Virb
Vkontakte
VOXopolis
We Heart It
WordPress
Xerpi
Xing
Yammer


Branding your business
That said, actually utilizing all 84 of these platforms is a different story. It can be time consuming and something you just don't want to do. That's why we've listed our top 10 sites that can be of help if increasing your call volume is what you're looking for. We've also included their staggering number of users (courtesy of Statista 2018), just to give you an idea of the potential customers you can reach.

These 10 websites combined have BILLIONS users and counting. If you haven't done so, consider adding your pay-per-call business all of these sites. The frequency in which you use these platforms is up to you but the more you engage, the more people you'll reach. Remember, once you create profiles on these sites, be sure add your personal backlink or 'Call Now' button (provided by PaidByTheMinute) so your potential followers know where to find you.

Share Your PBTM Extension, Profile Page, and Listing Pages
866-9-ADVICE Ext: 1234
Every pay-per-call listing you create comes with your own extension number, web page and backlink to your personal profile. This is conveniently set up so that you can focus solely on building your pay-per-call business.
*Keep in mind that certain websites and classifieds don't allow other sites or hyperlinks to be displayed.
In this case, you can instead promote your 866-9-ADVICE number with the extension to your listing. A couple of reminders:
Listing page: The link to your listing page can be found at the top of the browser. You can copy and paste this link into your profile pages or bios.
Profile Page: Your profile page can be found on your listing or from your account page and displays all of your listing. You can also copy and paste the link to this page on our profile or bio of your social media pages. It also has a message button for users to contact you.
Share your Gold "Call Now" button:

Every account on PaidByTheMinute comes with a gold 'Call Now' button. What makes this button so special is that it represents a backlink. Backlinks are the cornerstone of search engine optimization (SEO). In other words, the more websites linking back to your webpage, the higher it ranks on search engines.
Your gold call now button was meant to be placed on websites other than PaidByTheMinute in order to direct traffic back to your personal listing(s). When you copy and paste this code on another site, a "Click Here" (also referred to as 'Call Now') button appears. You can place this button on blog posts, online classified ads, your personal website or any other place you can think of that accepts HTML code.
Read on to find out how to make your gold backlink button work best for you…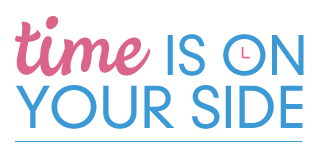 Press Publish
Hands down, the best part of having a pay-per-call business with PaidByTheMinute is that the longer your listing is published, the more popular you become. It becomes a part of our PaidByTheMinute directory, which gets scanned and indexed daily by the internet's top three search engines, Google, Bing and Yahoo. This means that when you delete a listing and republish it, the ranking process starts over (this does not occur when a listing is updated, only when it is deleted and republished by a new one). Rightfully so, listings that have been published longer rank higher on search engines, meaning that you have another FREE source of traffic working for you. To make sure your listings are getting the intended visibility, make sure you checkout **How to Create a Pay-Per-Call Listing,** a step by step guide, if you haven't already done so.
With a FREE subscription on PaidByTheMinute you can publish up to 5 different listings. This means you can:
Advertise 5 different extensions.
Have listings in 5 different categories.
Charge 5 different rates per minute (Some charge more for webcam calls than calls with phone only).
And that's with just our free subscription. You can always upgrade your plan to take advantage of more PBTM options and features.
Business Cards
This may seem a bit dated, but a nice business card can still add the validity and professionalism needed to separate you from your competition. It also helps communicate that you are an authority on whatever service you are promoting and can be helpful when you're on-the-go. Business cards also have the added value of being small and compact, which serves as a reminder for your business every time they see it. And while this option isn't free, PaidByTheMinute will be happy to provide you 100 Preminum business cards for only $20. It's cheaper than flyers, conveniently portable and one more way to reach new customers.
Get your PaidByTheMinute business cards today!
Build a personal website
If you want to establish your brand on a larger scale, having a website with your own domain name is paramount. It sends a signal to the world that this is your place in cyber space and everything having to with this domain belongs to you. It's great to have a Facebook, Twitter or Snapchat handle, but a domain name surpasses them all, simply because your webpage belongs to you, while the others are shared by everyone. Website building doesn't have to be expensive. Sites such as Hollositebuilder.com, Wix.com, Weebly.com are just a few who provide free and low-cost site builder platforms that can help get you started.
Get $7 off of your Hollositebuilder purchase, use promo code PBTM at checkout!
We believe that in order for any pay per call business owner to be successful, information is key. We will continue to add to this post as time passes and techniques evolve, so stay tuned. In the meantime, you can always email us with any assistance you may need.